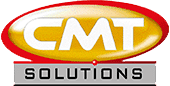 CMT Solutions Oy have agreed to partner up with Distence to provide professional services on Condence platform. Services may include remote inspections and analysis, consultation and installation services as well as other condition monitoring related knowhow.
CMT Solutions is a 2002 founded, impartial expert service company. With company services, customers improve the process runnability, maintainability, and product quality. The target of services is always to enhance the clients: Cost-effectiveness, Reliability and Technical performance. CMT expertise is based on the high professional skill of our personnel and over 30 years of experience in the process industry. Expertise, together with up-to-date measurement- and inspection equipment, guarantee the high quality of our service and customer satisfaction.
"We see the remarkable potential for collaboration. Condition monitoring expertise of CMT solutions combined with modern technology such as Condence will provide value on the market. The partnership will enable professional services for existing and new Condence customers." says Janne-Pekka Karttunen CEO at Distence Oy
During the partnership, Distence is committed to providing training to CMT Solutions to be an expert on operating Condence. CMT will act as an independent service provider towards the customer and will operate as an impartial representative.
For additional information