Condition Monitoring of a Gearbox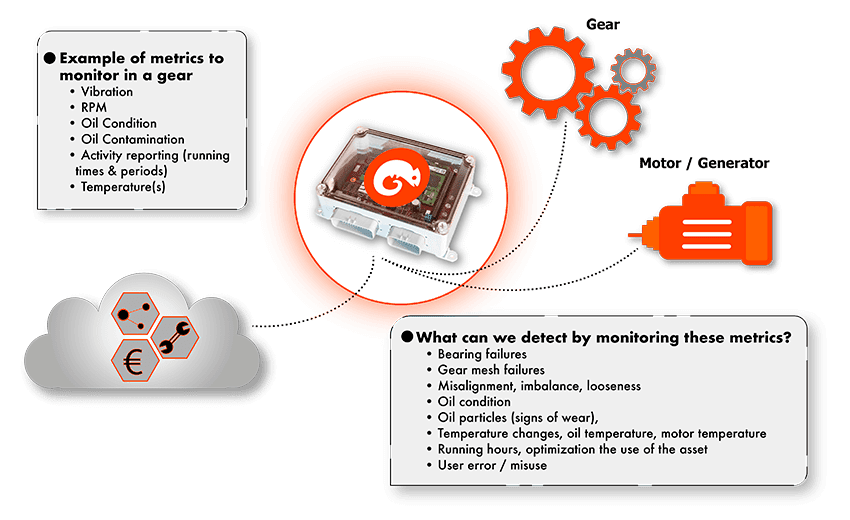 Common & Critical
Gearboxes are a common component in many industrial sectors. Because their operation is essential for many manufacturing processes, planned downtime is inconvenient and unplanned downtime can be catastrophic.
Due to their critical roles, industrial gears and their electric motors are commonly inspected frequently. However, this type of condition monitoring only gives a "snapshot" of the machine's health. Online condition monitoring makes it possible to predict failures and prevent unplanned events and costs.
The central tenet of predictive maintenance is the detection and resolution of failures before they occur through observation of the actual conditions of the machinery. Continuous monitoring of key health parameters like vibration and oil condition can help maintenance organisations to gain precious time to react.
Flexibility over complexity
Gearboxes are often not only critical but complex devices with many sources of vibration. A lot of bearings and gears meshing at different speeds and directions in numerous shafts and different designs. Hence, it not usually enough to monitor only one type metric to get the complete overview of the condition of your asset. It is the flexibility of Condence which makes it perfect for a demanding task like predictive monitoring of a gearbox.
Please use the links below to learn more about the Condence platform!