Monitoring of Remote pumping stations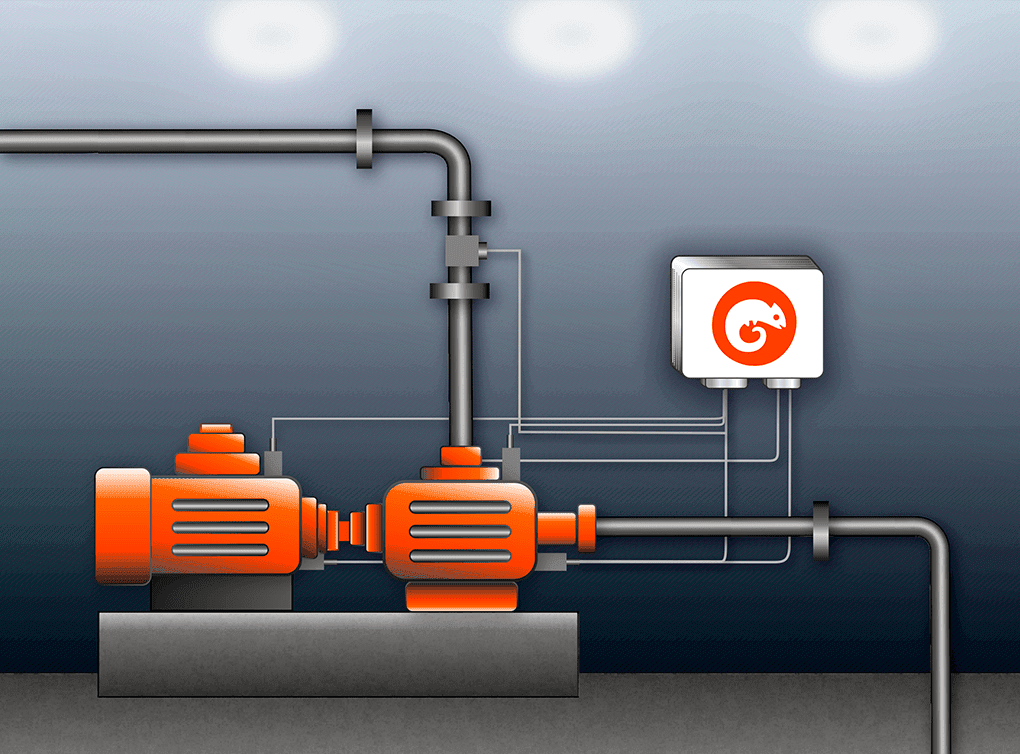 The challenge
The operations and maintenance teams in water industry are responsible for a wide range of asset and maintenance tasks. In addition to the criticality and nature of the operations, an additional challenge comes from the geographical aspect of the industry, regional pumping stations are often in remote locations.
Predictive maintenance in these cases has been extremely consuming from a resource perspective and often unfeasible. Understanding the machine health of any critical component in the process is critical both from a quality and reliability-, as well as from operational excellence, perspective.
Keep an eye on your unmanned
pumping stations
Remote condition monitoring solution Condence can provide a solution to both above mentioned challenges. Modern pumping systems can include alarms that alert operators when a malfunction occurs. However, by practicing predictive maintenance, potential problems can be caught before they become major issues. Integrate Condence remote monitoring system with the right sensors to prevent high-level equipment failure, extend pump life and minimize station downtime.
Condence can easily be fitted into small remote sites or used to monitor entire fleets of pumping stations and systems. Condence is a modern, cost effective and flexible solution perfect for condition monitoring of pumping stations. Condence removes the surprise from the equation.
Remote stations remote condition monitoring
Remote monitoring is not only to prevent flooding and other incidents, but also to optimize operation of individual pumps and entire pumping stations. Terminals are fully configurable from cloud UI and you can set alarms to get notified if set thresholds are exceeded. Condence can be set to monitor overall vibrations, to catch the symptoms of misalignment, unbalance or looseness, and get a notification to prevent the pump from tripping and flooding the station.
Condence´s capability to analyse high-frequency vibration makes it possible to monitor bearings. High frequency monitoring means you get more time to react and plan the repairs before catastrophic failure, makes it urgent and expensive. In many cases a failing bearing can be spotted months before it needs to be changed. By following the component and the progress of the failure, the team can plan and react at the optimal moment.
You can also get data from other metrics, Condence for pumping stations can be connected to thousands of different types of sensors, giving you secure web-based data access through a simple web browser, visible on a computer, tablet or smartphone. Other monitored metrics could be e.g flow, pressures (inlet & outlet), temperatures or power consumption.
The Condense solution is an independent and integrated from sensor to user interface and analysis tools end-to-end solution.
The benefits
The most important goal is uninterrupted operations. Condense enables this by offering in a very cost-efficient way a real time view to the assets and their health and the confidence that as the situation changes, the team has eyes on the problem and tools to analyze and track the progress of the issue.
Vibration analysis and interpretation tools serve decision making without having to visit the site, which saves time, increases notably the efficient use of resources and allows professionals to use their time on more productive tasks than logistics and manual measurements.