In The Cloud And On The Edge
The Condence Cloud and Analytics solution combines both embedded analytics and a cloud service. The Analytics portfolio can be described as a library of different analytical methods to maximize machine health.
Condence software is divided into two levels, the cloud and edge analytics embedded on the field device hardware. High speed data is analysed on the local level, converted into smart data and sent to the cloud.
Condence cloud offers a variety of widgets and tools for visualising and post-processing data. Data can be stored in the cloud or sent to a third-party-cloud enabling a "system of systems" architecture.
Condence has been built for industrial use, and therefore vital aspects like scalability, flexibility and security have been taken into account. Condence is a future proof solution.
Condence has numerous purpose built tools to analyse, automate and track relevant data and anomalies. 
Tools such as the Trend Revealer assist users with detecting issues at an early stage.
If monitoring is passive, the Anomaly Revealer will be more beneficial than monitoring based on alarms.
It assists in finding limits and the normal automatically. When issues are detected, decision for the right action and timing is needed – here, the Forecast tool comes into picture.
Trend Revealer
"unveil the underlying trends which otherwise could go unnoticed by the eyes of the human analyst"
Anomaly Revealer
"set value ranges for anomalies and detect them automatically"
Lubrication Indicator
"detect lubrication related issues and manage lubrication on need basis"
Forecasting
"estimate the trend into the future for better planning"
Features such as alarms, messages and visualizations are a must for operators. Making them easy to use and configure is our specialty. Scalability is critical. The system must be flexible and adapt  to various environments, cover different types of assets and integrate with existing IT-systems in order to deliver
meaningful and actionable analysis.
Alarms and Messages
"stay on top of emerging issues and anomalies"
Visualisation
"Maps, graphs, tools and more to assist professionals in their daily job"
3rd Party Support
"3rd party support and integration both upstream and downstream"
Scalability with Remote Device Management
"configure, update and deploy field devices remotely from the cloud"
Vibration analysis
"Time and Frequency domain analysis, harmonic and sideband tools and more…"
Please use this link below to learn more about the Condence hardware!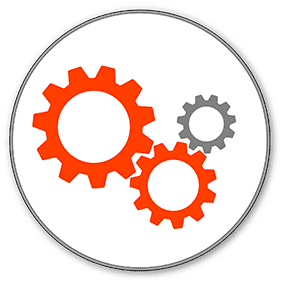 Check out about Condence smart terminals which are co-processing the raw data on the edge.