Global Condition Management Solution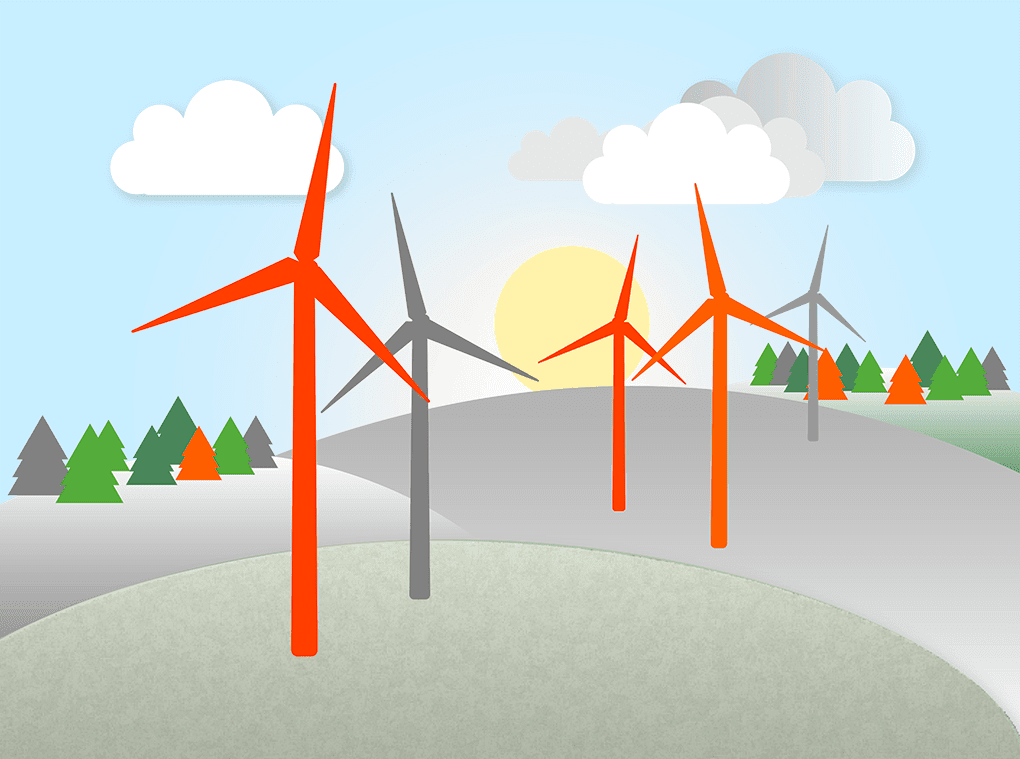 Wind power
Permanently installed condition monitoring systems have become a standard in the wind industry over the past decade. The rotating parts of wind turbine generators need to be continuously monitored to warn of bearing and component wear. As wind turbines are often installed in remote locations with high cost involved when there are any failures, it is vital to be able to predict potential problems before they occur so corrective actions can be planned and implemented accordingly.
Condence solution provides top-level condition data based on measurements sourced on-site and analysis made by the terminal before pushing data to the cloud to be visualised. Delivering high accuracy and data optimized model also for offshore locations.
Operators can perform analysis and plan actions from centralized control rooms and support on-site or field service personnel to allocate tasks at right time.
Typical targets for monitoring are shaft, gearbox and generator. In common cases monitoring combines several methods from oil analysis, vibration analysis to temperatures, torque and other relevant measurements. 
Our expertise in wind industry dates more than 10 years back. Wind-power producers benefit from reliable runtime, avoided downtime and costs due to unexpected interruptions of service can be avoided.
As estimated average in return of investment is in less than 2 years after installation.