Smart Terminals On The Edge
Edge devices are intelligent devices that connect sensors and data sources such as vibration, temperature and oil quality sensors to the condence.io platform.
The devices have intelligence that converts raw data into intelligent data and adds connectivity, security and remote configurability making them easy and fast to deploy.
All devices utilize condence.io cloud analytics and visualization tools.
Condence offers three options for industrial applications: Easy, Basic and Advanced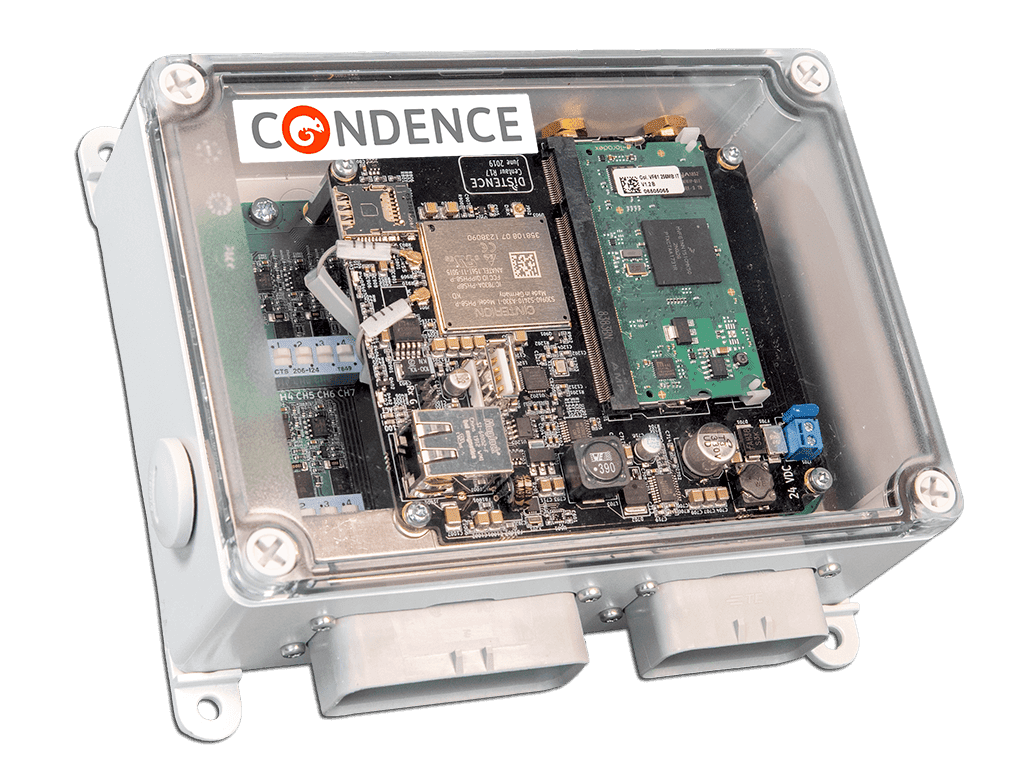 Condence Advanced is a tool for demanding use cases and industry professionals. Advanced has 8 Time Synchronous high frequency channels with RPM scaling (internal ratios for e.g gearboxes), Special tools for slowly rotating machinery (0,5 RPM) and other tools to detect fast phenomena like voltage spikes in electric motors. One key advantage is in the user-friendly configuration of the analytics.
The Advanced solution is used for the asset health monitoring of large machines such as compressors, gearboxes, generators, supply pumps, large blowers/fans and other assets critical to a process. Condence Advanced makes it possible to benefit from ready productized Condence concepts as well as customizable solutions.
Capabilities
Hight frequency vibration channels x8 (ICP/IEPE type)

Sampling up to 48khz, 1Milj datapoints, 54s sample, time synchronous in 8ch
Longer e.g. 2 min samples at 9,7kHz

8 x selectable analog channels, current (mA) or voltage (V)
3 x RTD channels (pt100/pt1000)
RS485 for Smart sensors (e.g. Modbus,HSI)
Analysis
Customisable analytics for vibration analysis with RPM scale timedomain and frequency domain
Average/ min/max  for analogue channels
Oil-analysis for colour, quality, contamination
Lubrication analysis for grease lubrication
Running hours (cycles, modes, count)
Cumulative values
Trend's
Note that raw data from vibration is also available in the cloud for post analysis
Connectivity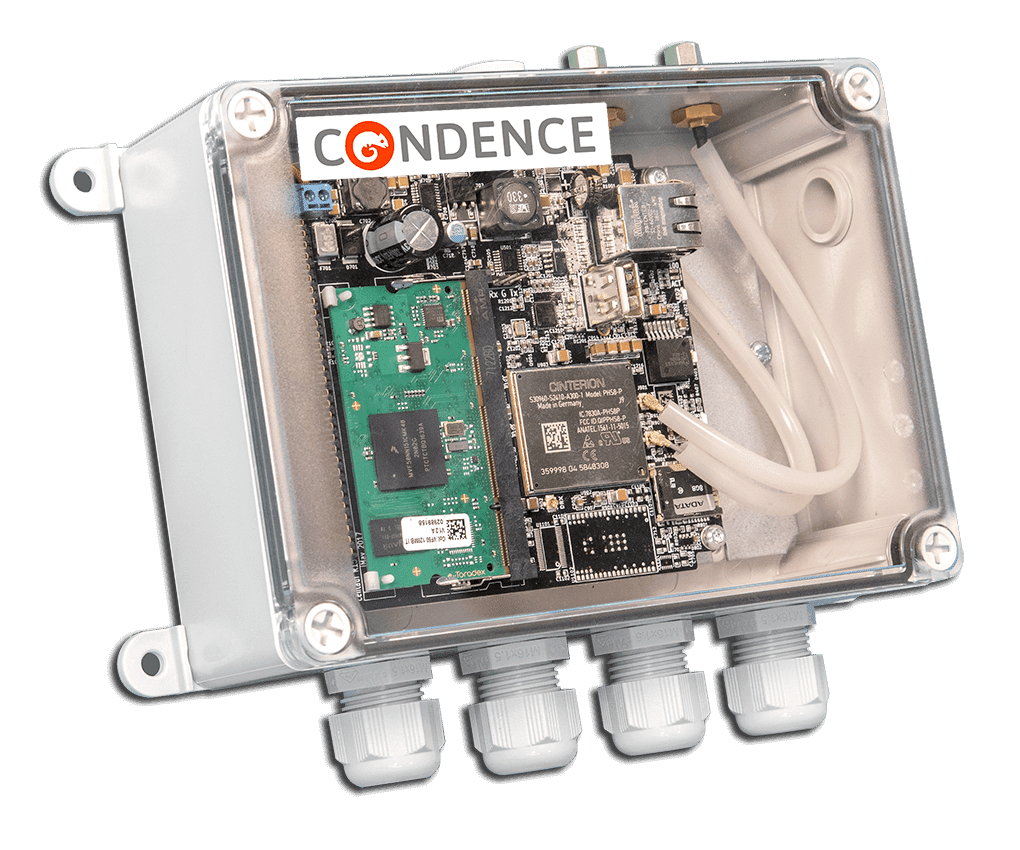 Condence Basic has been developed where standard vibration + temperature measurements need to be complemented with other sources of data. Basic uses wired sensors and can use typical digital data such as Modbus for maximum value range and configurability.
The Condence Basic solution allows combining measurements from several sources, including e.g. oil analysis as well as any standard analogue sensors (V/mA) or other commercial off-the-shelf smart sensors.
Capabilities
Utilises commercial sensors
1x Current channel (mA)
3x Voltage channels (V)
RS485 for Smart sensors (e.g. Modbus,HSI)
Analysis
Sensor dependant.
Running hours (cycles, modes, count)
Cumulative values
Trend's
Connectivity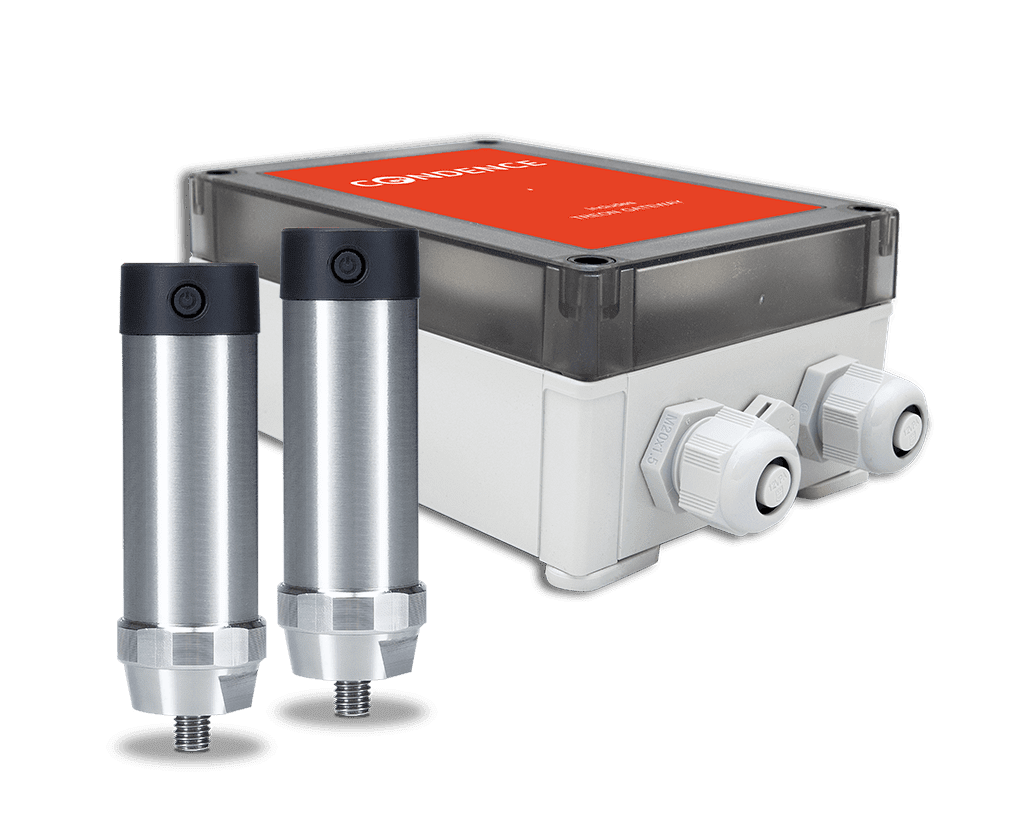 Condence Easy has been developed as a fast-to-deploy and affordable solution with wireless vibration and temperature sensors. The optimal use case includes machines that are subject to manual inspections for general vibration levels or ones currently outside an inspection routine.
Wireless sensors make installation easy and straight forward. The sensors create an innovative mesh network and no special infrastructure is needed.
Capabilities
Support for wireless mesh type sensors
3-axis 10-1000hz vibration + temperature
3 axis 10-1000hz or
3 axis 10-6000hz or
3 axis 10-6000hz EX
Analysis
RMS, velocity (mm/s)
Kurtosis
Peak to peak, velocity (mm/s)
Zero to peak, velocity (mm/s)
Optional timewaveform for manual analysis
Connectivity
Please use this link below to learn more about the Condence software!