Organisations across the globe are examining how they contribute to our current climate crisis and what they can do to reduce their carbon footprint.
Manufacturers significantly contribute to carbon emissions, and these levels continue to increase. Even with a dip in 2020 during the COVID-19 pandemic, emission levels returned to their highest-ever annual level in 2021, according to the International Environmental Agency (IEA.)
In this article, we'll walk you through areas where manufacturers can make a positive impact toward net-zero goals, including:
Cutting overall power consumption
Reducing carbon dioxide emissions
Optimising the condition of industrial pumps
Using refurbished components where possible
Managing consumables and production waste
Adopting a prescriptive approach to maintenance and asset management
How the right condition monitoring solution drives results
How manufacturers can drive sustainability efforts forward
Those wanting to take the lead in finding solutions must focus on managing assets for optimal machine conditions and longevity. After all, healthy machines are more productive and efficient while consuming less energy.
Getting a high-level understanding of the role manufacturers to play in energy consumption and carbon emission levels is a good starting point when tackling sustainability goals.
Now let's look at five areas manufacturers can explore to help reach net-zero commitments and why these are critical opportunities for change.
1. Cut overall power consumption
According to the World Energy Outlook report released by the IEA, our global need for electricity will grow by over 76% over the next three decades. By 2030, our demand will grow by a staggering 26%. These numbers need to decrease for communities to reach net-zero commitments.
A large portion of this demand is created by electric motors, meaning efforts to embrace more efficient electrical motor-driven systems (EMDS) can help reduce consumption. In addition, when EMDS need less energy to run, overall demand will drop, cutting power generation needs.
Increasing the energy efficiency of the EMDS already being used in facilities and driven equipment is another avenue you can explore. Boosting the energy efficiency of EMDS with new motor technologies and more energy-efficient components could decrease their power consumption by approximately 25%, according to reports from the IEA.
The overall effect of that 25% decrease is enormous. The accumulated power demand across all continents could be reduced by 10%, making it an opportunity for manufacturers with sustainability goals and those backing projects that optimise EMDS for energy efficiency.
2. Reduce carbon dioxide emissions
Power generation plants emit carbon dioxide or CO2, and the more demand for power, the more emissions are created to meet that need. As a result, global efforts to reduce carbon emissions have reached an urgent level, making this a key area in which manufacturers can lead.
The industrial sector contributes 17% of emissions globally, according to the International Journal of Sustainable Engineering, making the industry a vital part of any meaningful solution to our climate crisis.
Switching to renewable energy sources is a highly effective way to bring emission levels down, and efforts on this front show steady decreases. Exploring options that dovetail organisational goals for productivity and sustainability will allow you to be a leader in the manufacturing industry.
3. Use refurbished components where possible
Sometimes opportunity lies in shaping new perspectives in asset management and procurement. For example, manufacturers who are willing to examine how and when they replace components can make an impact by reducing how many new parts they need to use.
Refurbishing or remanufacturing products is an emerging trend that shows promise, especially when it comes to custom parts like bearings. Online monitoring allows you to replace these parts early enough that they can be salvaged and refurbished.
How impactful can these actions be? Refurbishing a bearing consumes 85% less CO2 than producing a new one, according to Evolution Technology Magazine. A consistent effort on this front can significantly cut carbon emissions over time.
4. Manage consumables and production waste
When working on cutting both energy consumption and emissions, companies need to investigate every step of the manufacturing process. A change in perspective allows facilities to shift their thinking regarding consumables and instead think of them as assets with a lifespan that you can extend.
How your facility handles consumables such as industrial oil is another area worth looking into. Industrial processes such as hydraulics and lubrication use large amounts of oil. Filtering and cleaning oil so it can be recycled is a growing trend, as the production of oil heavily impacts carbon emissions. Every tonne of reused oil can reduce CO2 emissions by up to a staggering 3 tonnes, reports SKF Group.
Careful monitoring of oil assets can help manufacturers maintain machine condition and oil quality. It can also enable you to cut the number of samples that need to be taken and processed in a lab.
Similarly, flagging areas where waste occurs in the manufacturing process creates opportunity. Less than optimal conditions can impact product quality, and partial or complete shutdowns of production typically cause waste of energy or raw materials. Keeping machines maintained and avoiding downtime is key to keeping productivity and profitability high.
5. Adopting a prescriptive approach to maintenance and asset management
Early anomaly detection leads to smaller corrective or preventative repairs. In many typical cases, early detection and action can avoid bearing damages. This means fewer resources consumed by repairs, as well as avoiding increasing energy consumption. For example, misalignment leads to 3% energy loss, according to a recent article from SN Applied Sciences.
However, merely responding to critical maintenance issues isn't enough to shift consumption and emissions levels. A proactive approach allows you to perform minor repairs more quickly based on the correct information provided at the right time.
Machines not running at peak performance tend to consume more energy and work less efficiently. Therefore, every effort to pinpoint issues before they become critical can impact sustainability goals.
If we closely monitor the performance and condition of machines in real time, we can perform precision maintenance tasks based on predictive and prescriptive data analysis. As a result, we can take action before the energy consumption and accompanying CO2 emissions start to escalate.
How the right condition monitoring solution drives results
Developing energy-efficient options is just one way to cut emissions. A vast opportunity lies in addressing how your existing machines are used, monitored, and maintained.
When assets are cared for properly, they can produce more, consume less, and last longer, cumulating in decreased carbon footprint and increased sustainability. Carefully selected tools can monitor asset health and help you make the right decisions about sustainability efforts.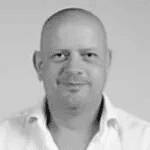 Condence provides online and remote monitoring tools to drive your progress toward organisational sustainability goals. Contact us to book a demo. 
Erik Mosselaar / Global Business Director – Strategic Partnerships
erik.mosselaar@distence.fi