Viafin, specializing in industrial maintenance services, puts more focus on digital services. New service models can be used to provide remote continuous condition monitoring and analysis of customers' equipment and facilities. These services are part of developing Viafin's maintenance partnerships even further.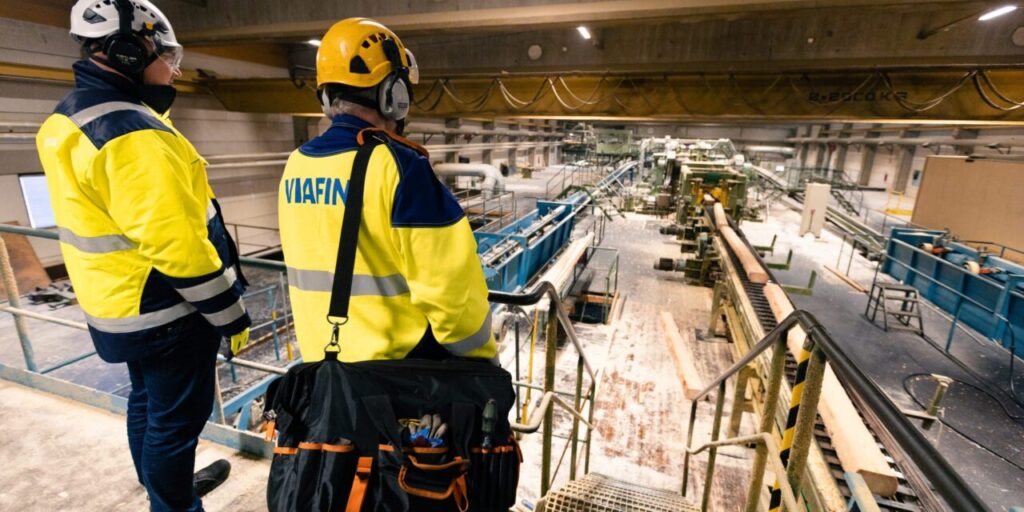 With the help of remote monitoring, issues and anomalies can be detected in advance and earlier than would be the case with traditional inspections, and an indication or even the exact cause of each event can be identified. The predictive service provides an accurate picture of the health of the fleet, reduces the risk of downtime and offers a very cost-effective way to intervene in a timely and proactive manner. Data based continuous measurement is used for corrective actions, enabling data-driven decision-making.

Viafin is aiming to be the leading customer-oriented maintenance operator in the market, and the services are being developed together with customers. Remote condition monitoring and technical solutions have been piloted at a contract customer's gas compressor station in southern Finland. The service is based on the Distence condition monitoring technology Condence, which combines wireless and wired precision monitoring solutions and cloud-based analytics into one remote condition monitoring system. The technology, combined with Viafin's maintenance expertise and expert services, form a strong overall package for effective control of production assets and for maximizing productivity.
"We strive to leverage the best solutions on the market, including digital solutions, by building a strong partner network, and we think Distence is perfect for this. Condition monitoring solutions will be a key part of our maintenance service offering and condence.io will give us access to the best technology solutions in the industry." Mika Riekkola, CEO Viafin Service Oyj.
"Distence has a long and comprehensive experience in analytics and remote monitoring solutions and the support we have received from them to develop the service has been deserving. In addition, their approach is in line with our idea of ​​developing knowledge-based maintenance, so collaboration has been natural." Eetu Toivola, Development Manager Viafin Industrial Service Oy.
"Viafin Service has excellent expertise as a maintenance service company. A strong desire to develop as a maintenance partner and to develop remotely operated reliability services provides a great equation for building our partnership in multiple directions. A common vision of where the industry is developing is a great basis for a future partnership." Janne-Pekka Karttunen, CEO Distence Oy.
Viafin Service
A trusted maintenance partner for the industrial sector. We are one of Finland's leading industrial maintenance service companies. We have strong expertise in the service and maintenance of pipelines in the process industry and in the piping and equipment installations of liquefied natural gas (LNG) terminals. On the energy side, we are especially involved in projects related to the production, distribution and refuelling of natural gas, LNG and biogas. In addition, we are responsible for the maintenance and operation of the natural gas backbone network, which is critical for the security of the supply of the entire country.
Viafin Service has 25 service units in 21 locations across Finland. We offer our customers continuous service in all our regional units. With our strong local service units, we have good customer knowledge and the ability to provide services to our customers reliably and efficiently.
For more information, please contact:
Janne-Pekka Karttunen, Distence CEO
janne-pekka.karttunen@distence.fi
Tel: +358 400 938 267
Condence.io technology: www.condence.io
Distence Oy: www.distence.fi
Mika Riekkola, Viafin Service CEO
mika.riekkola@viafin.fi
Tel: +358 40 739 6607
Viafin Service Oyj: www.viafinservice.fi