Unexpected repairs and costly downtime can hamper your business performance and hurt your bottom line. Manufacturers looking to reduce these risks need improved access to information to help them make better decisions.
Why should industrial manufacturers worry about downtime? Unplanned downtime costs an estimated $50 billion each year.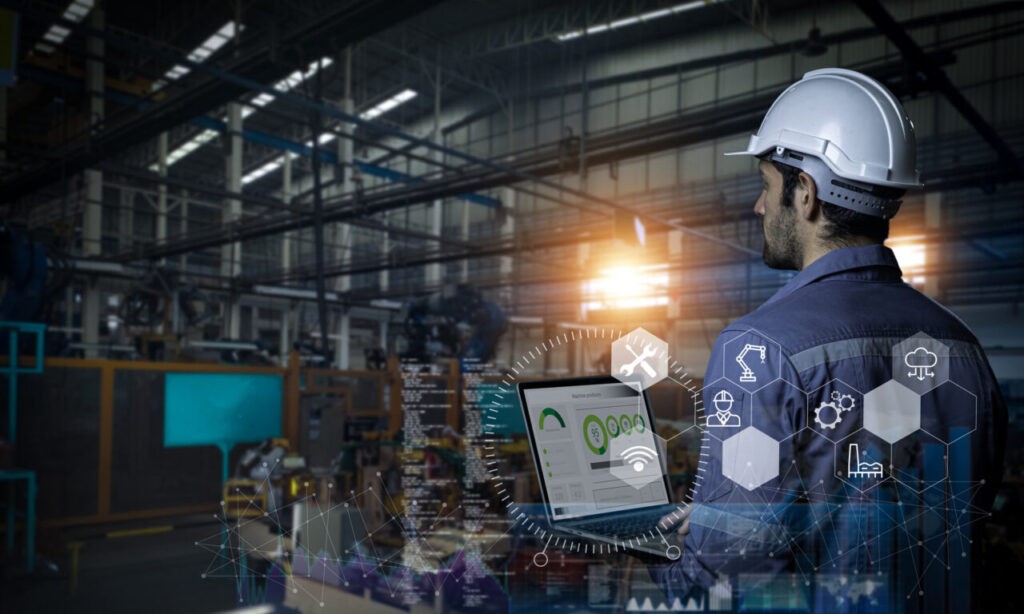 Condition monitoring is crucial to maximising machine health, optimising production levels, and reducing equipment downtime costs. However, condition monitoring is challenging in some situations due to location, working conditions, or accessibility factors. In these cases, manufacturers need better ways to monitor what is happening with machines, especially when downtime cost is prohibitively high.
Using a digital twin or virtual model of machinery that is impossible or difficult to monitor directly allows you to monitor machinery accurately and respond appropriately to maintenance needs. The data provided by a digital twin can also help you make predictions that you apply back to the physical machine you need to monitor.
In this article, we'll walk you through:
What is a digital twin?
How do digital twins work?
Why are digital twins valuable to the manufacturing and process industries?
When to use a digital twin
What are the benefits of using digital twins in condition monitoring?
How to leverage digital twins in your organisation
What is a digital twin?
A digital twin is a virtual counterpart to a physical object or process. Creating a virtual representation of the object allows for real-time monitoring, analysis, and response. Different types of digital twins exist, but the basic concept remains the same with three parts: the physical item, the digital or virtual counterpart, and the connection between them that allows you to create and collect data for use.
The data collected from a digital twin can be a game-changer for manufacturers grappling with high monitoring costs, inaccessible or oversized equipment, or working conditions that make manual monitoring difficult or impossible.
How do digital twins work?
Many people imagine digital twins as detailed or 3D illustrations that you can view digitally, almost like a real-time view of a physical object. However, when it comes to machine condition monitoring, a digital twin may simply be a digital replica of data collected from the physical world. In condition monitoring, the real value lies in the data.
This data can help build a digital replica of a process that would allow you to imagine, for example, what is happening inside a pump. You can connect up to eight points of motion or movement inside the pump to measure vibrations and the source of those vibrations and build a digital component.
Once you build that digital component, changes in the data can indicate an issue or flag trends to help you accurately monitor the machine and make predictions about its performance. Analysing any variation in the trends is a reliable way to track changes in the physical machine. While you may not have a visual illustration of the object, you'll have a valuable data set.
Why are digital twins valuable to the manufacturing and process industries?
What if you could more accurately monitor machine conditions and better predict which machines will need maintenance, what kind of maintenance, and when they will need it? Imagine the scale of the information you can glean from 500 different measurements in a gearbox. A digital twin can produce this data for you, offering relevant information to help you make better decisions at every stage of your machine condition monitoring.
Whether you're maintaining expensive equipment or monitoring the health of machines running high-value processes, the correct information is vital to making the right decisions regarding maintenance, repair, or replacement.
The manufacturing and process industries demand intensive machine condition monitoring to keep performance running at a high level. At Condence, our technology allows us to handle and manage the data models for many different machines. A report template shows typical failure patterns, comparing data, making relevant analyses, and identifying issues. In this way, the use of digital twins can be a valuable tool in product lifecycle management.
For example, we can tell if a bearing needs lubricant without physical access to the bearing to monitor it. We can inform you in time to complete that maintenance, protecting the machine from costly repair or downtime. A digital twin allows us to automate the detection of lubrication levels so customers can address issues.
When to use a digital twin
Digital twins are helpful in the manufacturing and process industries where there are a lot of rotating machines. In any situation where manual monitoring cost is high, downtime expensive, or access limited, digital twins can be critical to your success. With this technology, you no longer need to rely on manual monitoring to maximise machine health.
Digital twins can be a valuable resource if you have:
Large machines that can be difficult to monitor manually
Machines that cause expensive downtime when they need repair
Complex machines with many moving or hidden parts
Machines operating in conditions that prevent or limit manual monitoring, such as high heat
Benefits of using digital twins in condition monitoring
Today, machine condition monitoring is heavily manual, but there are ways to improve your organisation's approach to asset life utilisation. Digital twins can help you optimise machine use and limit adverse outcomes such as production delays or quality issues.
The more you can automate processes, the higher the efficiency of your facility. Using digital twins can be an essential upgrade to a necessary function for manufacturers.
Standardised templates allow you to detect and compare failure patterns to each physical object. Having a reliable way to predict necessary repairs or potential failures puts manufacturers back in control. In addition, patterns allow you to build new knowledge that can guide better decision-making.
Leverage digital twins in your organisation
The correct data can help you make more efficient use of your organisation's time and money. If you're looking to leverage a better approach to machine condition monitoring, digital twins could be a practical next step.
Learn more about how Condence can partner with you to maximise machine health through a broad range of industry applications. Book a consultation to see how your business could benefit from digitalisation and Condence technology.
Are you interested in what Condence can do for you? We'd like to tell more and elaborate on various use cases. Please book a demo or send a message and we'll explain what Condence has to offer in more detail.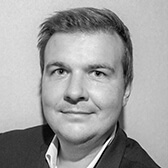 Janne-Pekka Karttunen / CEO
janne-pekka.karttunen@distence.fi