Industrial asset management plays an important role in your company's productivity and overall success. Proper management ensures you get the best possible return on investment (ROI) out of your machinery.

As a plant manager, you likely know that industrial asset management typically focuses on asset integrity, optimization, management, performance, sustainability and business strategy. Put simply, it is "the optimum way of managing assets to achieve a desired and sustainable outcome," according to this white paper by Stork.
So, if you want to get the best possible value and performance out of an industrial asset, it's crucial to focus on asset management. However, asset integrity and asset life are also critical pieces of the pie. And, asset life is where the concept of circular economy comes into the picture.
In this blog post, we'll explore:
A definition of circular economy that applies to the industrial landscape
The benefits of aligning industrial asset management with the circular economy model
The impact of the current asset management approach on ROI and energy consumption
The benefits of using a tech solution for industrial asset management
An introduction to circular economy
The concept of circular economy is linked to the effectiveness of a modern industrial asset management approach. Sustainability is central to circular economy, which prizes repair and refurbishment over wasteful premature replacement of machinery, which is also very costly.
This link to sustainability in the industrial world—preventing unnecessary waste and avoiding unnecessary costs—is clear. However, the connection between effective asset management and circular economy is often overlooked.

Thankfully, technology has enabled a modern approach that marries circular economy with asset management in an affordable and accessible way. Tech solutions also make it easier for you to manage assets both big and small, as many plants have smaller pieces of equipment that are still valuable and important for production.

By employing the right tech solution to help manage your assets based on the circular economy model, you'll be able to ensure that your organisation saves money and energy by maintaining conditions that make repair and refurbishment possible before replacement. Without taking this systematic approach to data and industrial asset management, your energy consumption and costs are bound to increase significantly.
In addition, using a tech solution for your asset management provides a more affordable and accessible way to get insights into the current conditions of your equipment. This will allow you to take action (repair or refurbish) at the optimal time, thus lengthening the life span of the assets and avoiding unexpected expenses.
The common approach to industrial asset management
Now that we've covered the basics of circular economy, let's compare the concept to the current approach to industrial asset management. The status quo is often focused on capital expenditure machinery. This is understandable since industrial asset managers are responsible for improving ROI, and these pieces of machinery are expensive to maintain and replace.
However, smaller equipment such as pumps, gearboxes and bearings are also crucial to production and should be managed just as carefully. This is why you need a tech solution that helps to perform asset management for these smaller pieces.
The current approach to industrial asset management is based on reactive maintenance rather than precision maintenance[1] , which can lead to premature machine failure, not leaving room for repairing or refurbishing machinery. For example, research conducted on water pumping stations in Egypt illustrates the true cost of ineffective asset management. Alexandria Engineering Journal investigated the effects of damaged bearings (those exhibiting increased vibration levels) on power consumption and efficiency.

These pump stations are a critical part of Egypt's infrastructure, and they use many bearings varying in type and application. The commonly used rolling element bearings are carefully designed to be durable for many years operating under ideal conditions. Given Egypt's arid climate, conditions are less than ideal. Asset management from the point of installation is essential for optimising the life span and effectiveness of the bearings.
Researchers observed increased vibration levels of 85% in the bearings. In terms of cost, the power usage increased by 14% and the equipment's efficiency decrease by 18%. Replacing the bearings resolved these issues, but instead of getting to this point where equipment needs to be replaced, proper asset management should be used to avoid this waste altogether.

ROI in an industrial setting relies heavily on effective management of tier 1 and tier 2 equipment. This means getting the maximum amount of use and the longest life span possible out of these expensive pieces of machinery. Here, the connection between asset management and circular economy is clear.

The key is updating your industrial asset management approach by employing a tech solution that hones in on potential and recurring issues, thus increasing your asset management precision. Numerous factors go into prolonging the life span of machinery, and many of them cannot be consistently maintained manually.
Circular economy and improved asset management

Hopefully by this point, you're re-examining your current approach to industrial asset management. The growing research and literature around the concept of circular economy and its role in industrial asset management speaks volumes.
"Circular economy has recently been considered one of the most promising sustainable strategies for industrial companies, aiming at reducing resource consumption, extending resources life cycle and making recirculate resources within the life cycle stages," according to the Polytechnic University of Milan.

Industrial circular economy requires companies to analyze and leverage reliable data to understand risks, how they can handle those risks, the limitations of sustainability for their particular business and their potential to improve overall, according to research scientists Jyri Hanski and Päivi Kivikytö-Reponen. Taking a systems approach to this type of maintenance can also help you gain a deeper understanding into machinery that has a shorter life so you can further improve sustainability.

When it comes to circular economy, ROI and sustainability are inseparable. Less waste achieved by maintaining the conditions needed to repair and refurbish machines before finally replacing them equates to less spending. As the research into these topics grows, you'll likely see more in-depth analyses of how a modern approach to industrial asset management improves ROI and provides new opportunities for industrial organisations.
Incorporating the circular economy model into your business
Implementing new solutions can be intimidating, especially when you're unsure of how they will interact with your existing systems and technology. Thankfully, tech solutions make the process manageable, affordable and accessible.

By leveraging analytics, monitoring and a well-honed systematic approach, you can ensure that your updated industrial asset management solution adds value to your organisation and that the transition goes smoothly.

More specifically, you'll want to take into account what your organisation needs from a data collection and analysis software system. What information do you need to be monitoring, and what data will you use to signal when a piece of machinery needs to be attended to?
Simple and effective industrial asset management
Data is an asset, and a valuable one at that. Condence helps you manage data like any other valuable machine asset in your facility. But, we also understand that persuading your executives to invest in new technology can be challenging.
Your company's leadership may be reluctant to spend more on or change their approach to tier 2 assets. It's true that tier 1 assets receive the most attention because they're the largest, most critical and most expensive pieces of equipment. But tier 2 equipment is also responsible for your facility's day-to-day production. When managed ineffectively, it can become extremely costly through both money and energy consumption.

Condence's solution is designed to improve your ROI and modernize your outlook. With tailored data collection, Condence allows you to monitor each asset with precision. Our technology makes your data intelligible so you can take action, and quickly see irregularities and changes in the performance or condition of your equipment. Condence also allows you to easily collect and then leverage your data to meet your company's industrial asset management needs and keep your assets in tip top shape.
Book a product demo to learn how Condence can help you manage your assets more effectively and sustainably while boosting your ROI significantly.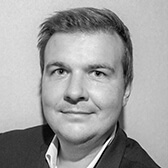 Janne-Pekka Karttunen / CEO
janne-pekka.karttunen@distence.fi