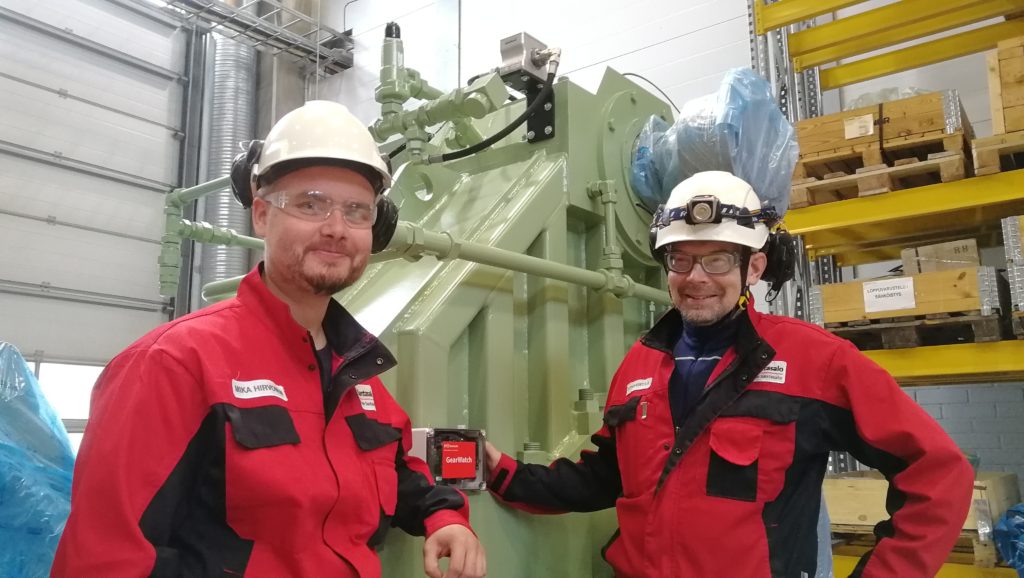 David Brown Santasalo is a leading provider of mechanical power transmission solutions for industrial applications. With almost three centuries of combined gear engineering expertise, we deliver new industrial gear units as well as a full range of gearbox support services.
The condition monitoring of industrial gears with traditional measuring methods is often time-consuming and expensive. In addition to this, faults are seldom detected early enough for proper planning and scheduling of repairs on planned maintenance shutdowns. An investment in remote condition monitoring and machine health tools is both an investment in productivity and safety.
David Brown Santasalo and global industial companies have been cooperating for decades to develop the maintenance, service and condition monitoring of industrial gears critical to production. Built on this experience, DB Santasalo has developed a new and cost-efficient GearWatch-solution which is using condence.io platform for the remote monitoring of critical gears.
GearWatch measurements are based primarily on oil-particle and -quality readings and analysis, which make the detection of faults possible much earlier than with traditional condition monitoring methods. In many cases, the solution is also combined with on-line vibration analysis. With this cloud computing solution, customers always have the expertise and support of DB Santasalo condition monitoring experts at their disposal.
Productivity via partnership
"Our new condition monitoring methods and long-term cooperation have increased significantly, both the productivity and reliability of our customers' operations. Faulty machines often also cause safety issues, so safety at the production plants has increased as well", says Mika Hirvonen from DB Santasalo.
The new measurement methods and condition monitoring cooperation have produced excellent results with gears used in metal and mining, steel, pulp & paper and rubber industries, to name a few.
Remote condition monitoring increases the job safety of service and maintenance personnel in dangerous or hard-to-reach locations. Likewise, danger to the surrounding environment is prevented in case of a sudden and unexpected failure.
With more than 1,000 employees, seven major manufacturing plants and 24 service centres across six continents, we are ideally equipped to serve a growing customer base in commodities, marine, defence, power, industrial and consumer end markets.
Through our highly responsive and capable local teams, David Brown Santasalo supports more than 5,000 customers worldwide, and our gear systems, service solutions and GearWatch condition monitoring system underpin the assurance of critical applications in industries where failure is not an option."
Read more about David Brown Santasalo and GearWatch at www.dbsantasalo.com.