New feature release enables you to forecast condition metrics. Forecasting will help with evaluating the development of potential and existing early symptoms of failures. As a result, managing conditions, allocating preventive actions and making repair decisions can now be more systematic than ever before.
With the new feature, maintenance teams can produce short term forecasts from any trend metric collected with the Condence terminals. Regardless of it is vibration analysis, temperature, pressure, or a similar metric followed over time.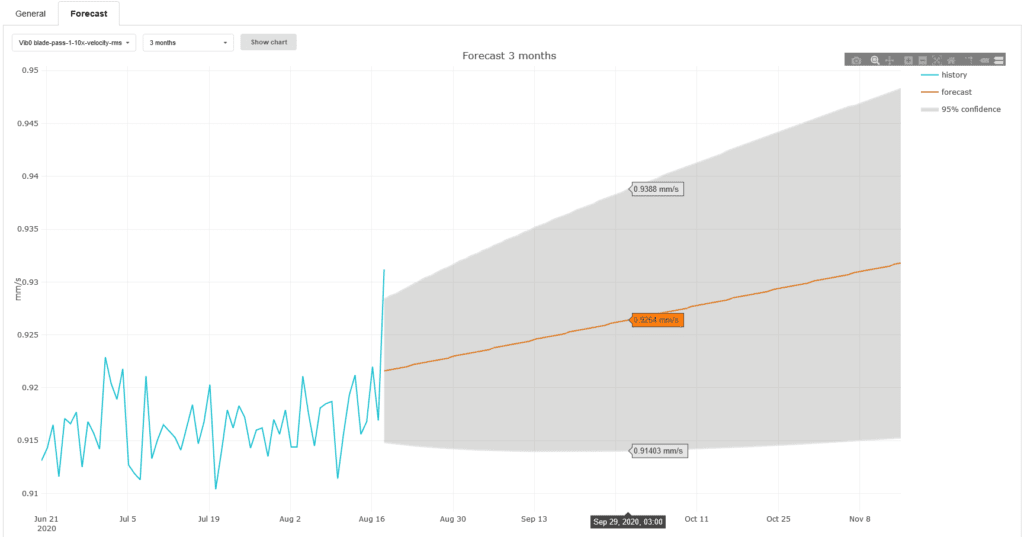 This feature is available for all our users immediately. To navigate to the feature user enlarges the trend component and selects the forecast-tab giving options for the forecast of 2 weeks, one month or three months. The graph shows the mathematical forecast and where the value will be with 95% likelihood.
As a subsequent development, we plan to optimize this and build more failure specific forecast patterns to improve the tool for better decision support and automatic detection of preventive actions.